5 wonders of Uganda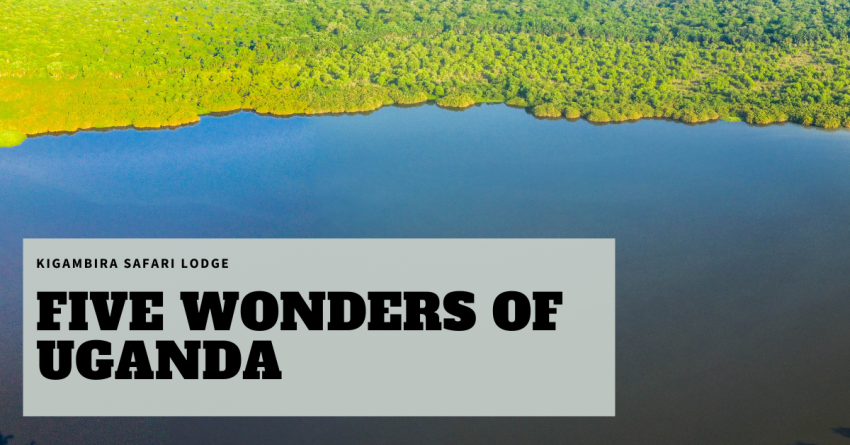 It's no secret that Uganda is a gifted country. With her abundance in natural resources, it's no wonder that the Pearl of Africa is an attraction for any adventure-seeker. From her abundant sunshine, diverse landscape and wildlife to the unique geographical feature, Uganda has so much to offer for any person who's looking to experience the natural world in all its splendor. Here are 5 wonders to look out for when planning a trip within Uganda:
The waters of the infamous Nile River start their journey through 4 African countries at Lake Victoria in Jinja. The longest river in the world is home to crocodiles, hippos with its banks harboring sanctuaries for various bird species. With its spectacular rapids and the near spiritual experience it provides, the Nile is one of Uganda's many gems.
This charming national park covers an area of 260 square kilometres. It's only 3.5 hours away from the capital city making it the most accessible national park available for urbanites. Kigambira Safari Lodge is one of the few African luxury eco-lodges found in Lake Mburo National Park. Sure to help you relax and unwind, Kigambira Safari Lodge's unrivaled ambiance and service will have you wishing for longer vacation days.
To help you start the year on the right foot, Kigambira Safari Lodge is hosting the Kigambira Marathon Run in the Wild on January 15th 2022 where you can run alongside Olympic Gold Medalist Joshua Cheptegei on a 10 kilometre or 5 kilometre stretch. To register call 0752545880 or email kampalaplanet@gmail.com. The registration fee will cover entry into Lake Mburo National Park, transport, refreshments & a t-shirt.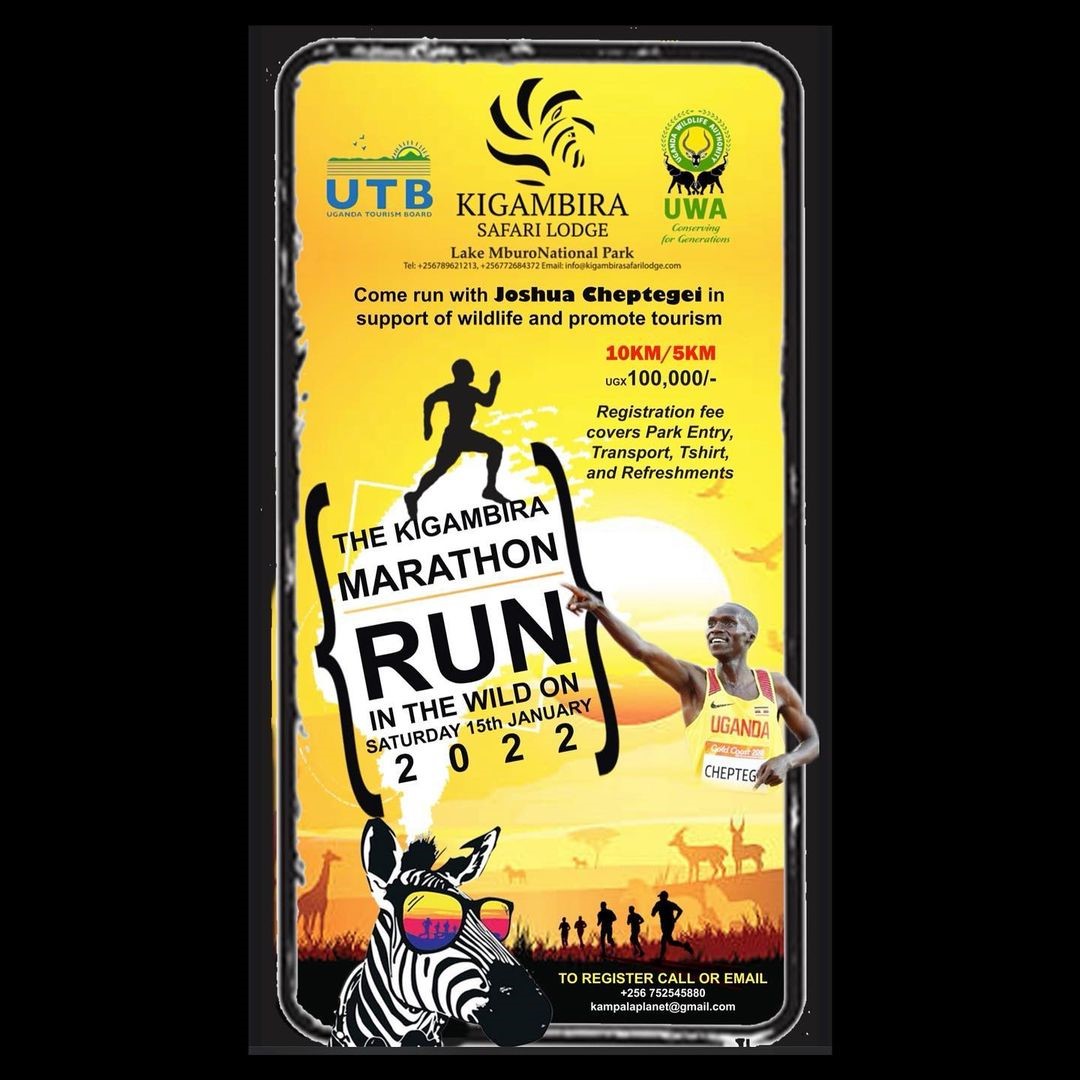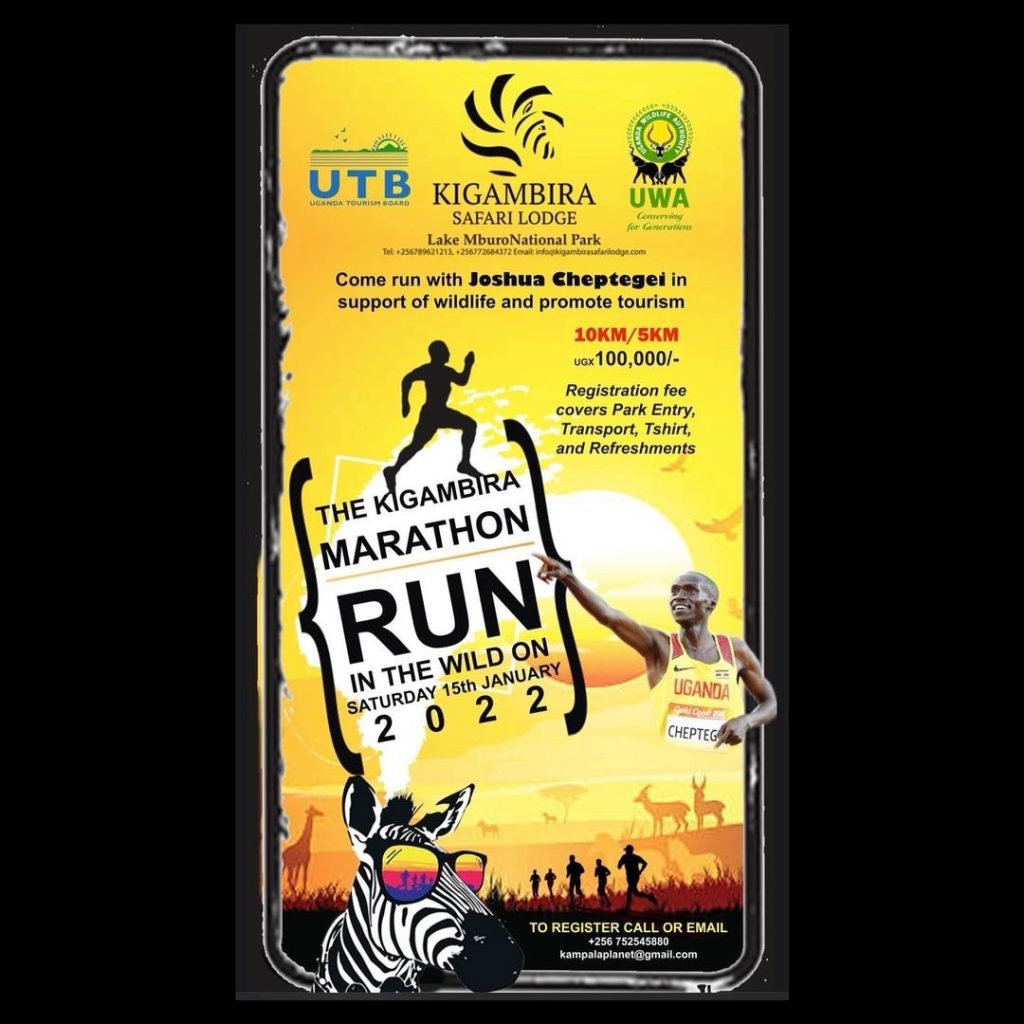 A little over 1000 of these glorious primates exist in the entire world. They can only be found in high altitude montane and bamboo forests within parts of Uganda, Rwanda and the DRC.
These creatures that have been dubbed our distant cousin because they share about 98% DNA with humans will leave you awestruck.
The highest population of mountain gorillas live in Uganda and can be visited in Bwindi Impenetrable National Park. With Kigambira Safari lodge located on the way to Bwindi Impenetrable National Park, you can easily make it a road trip and hit both spots during your vacation.
Also known as Ruwenzori and Rwenjura, the peaks of this mountain are the only place in which snow can be found in Uganda and indeed most parts of sub-Saharan Africa. Reaching heights of 5109 meters above sea level, Mt. Rwenzori is one of the tallest mountains in Africa.
The mountain is rich with copper and cobalt, making it an even more important feature in Uganda. Its snow capped peaks are an attraction for any adventure lover looking to hike up its slopes and feel on top of the world or at least on top of Uganda.
Uganda's people and culture
Uganda is also known for its rich culture, with over 52 tribes calling the place home. From the beautiful long-horned cattle from Ankole land to the Baganda's way of preparing their local delicacy, matooke (the East African green banana), there's a lot to learn and experience with the friendly people of Uganda.
When you book your stay with us, you can also book a cultural tour. We will be sure you get to experience the rich culture of the community of Lake Mburo and surrounding areas.