VIDEO: The Cost of Luxury Travel in Uganda! | Kigambira Safari Lodge | Exploring Mbarara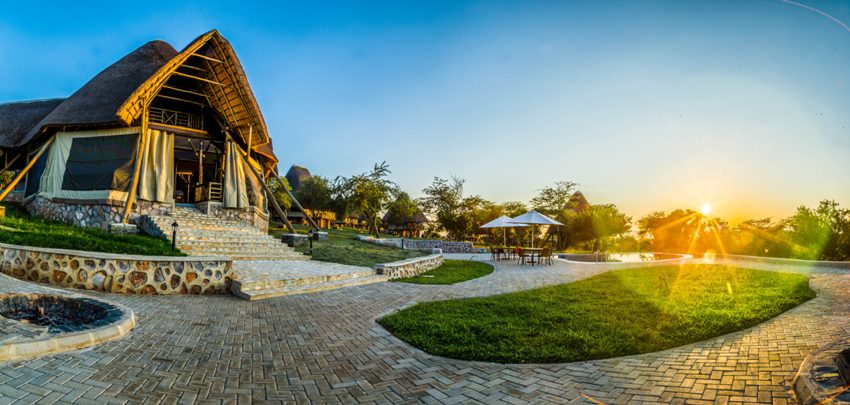 Where luxury meets wilderness.
Kigambira Safari Lodge in Lak Mburo National Park is a luxury eco-lodge built in the Southern part of Uganda's smallest park. Nestled between Lake Kigambira and the Rubanga Forest, the location provides the ideal base for the adventurous traveller with a range of activities from game drives & boat trips on Lake Mburo, to exhilarating hikes through the low canopied forest or the looping trail around Lake Kigambira.
Kigambira Safari Lodge provides the perfect stopover for guests travelling onwards to Bwindi or Queen Elizabeth National Park, and guests can choose an activity-packed stay, or simply unwind by the pool and enjoy the unparalleled views of the lake.
With views over the lake, the swimming pool is the ideal spot to enjoy a lazy afternoon with a book and cocktail or to cool down on a hot day.
Our gift shop gives you the perfect opportunity to buy locally crafted souvenirs and mementoes for your loved ones. All products are fair trade, ethically sourced, and support various community-based initiatives.
ACCOMMODATION
Kigambira Safari Lodge has only 12 tastefully decorated ensuite bandas, you are assured of the finest hospitality in an intimate setting.
2 family bandas provide the perfect set-up for those with children, a family reunion, or even a group of friends.
Our honeymoon suite is guaranteed to give newlyweds lifelong memories, with extra care and detail to ensure your every whim is catered for.
9 deluxe bandas offer double or twin accommodation options.
No matter which cottage of the lodge you choose to stay in, you are assured of an astonishing view of Kigambira, an expansive freshwater lake that teems with birds and wildlife. All cottages are cozy, kept remarkably clean and adjacent to lush whistling acacia trees that attract lots of bird species, most of which have very serenading calls and tweets, perfect music for the soul!